UK Timber Frame Association rolls out 'Innovation Showcase'
Published on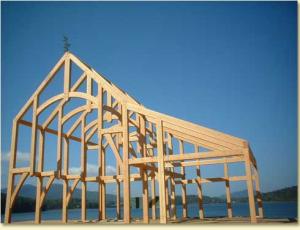 A brand new Innovation Showcase is to be held next month at the National Self Build & Renovation Centre in Swindon.

The UK Timber Frame Association (UKTFA) - which is known as the voice of the timber frame industry, providing technical information, news and views from the sector - has organised the event, alongside the National House Building Council (NHBC) and Zero Carbon Hub.

The Innovation Showcase - which is aimed mainly at architects, contractors and engineers working within the timber frame arena - will focus on four main areas, including ideas and tips about insulating timber frame buildings, acoustics and fire safety. The final topic will be information technology and its increasingly important role in the timber frame sector.

Held at the Centre on 10 October 2012, the event will feature designer Wayne Hemingway and will also showcase Rick Burgess from PRP Architects and James Pickard of Cartwright Pickard Architects as key speakers.

The UK Timber Frame Association's Andrew Carpenter told Timber Trades Journal Online, "Our members have proven solutions that meet the anticipated 2016 standards.

"This Innovation Showcase will be an opportunity to share these with delegates," Mr Carpenter went on to say.