Shed of the Year awards inspires shed owners around the UK
Published on Thursday, October 18, 2012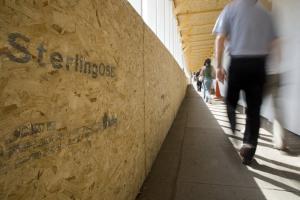 An annual competition to find the UK's Shed of the Year, run by wood treatment brand Cuprinol, inspires huge numbers of shed owners to do something a bit special with their own outbuildings.

Garden sheds need not just be a boring place to keep tools, or a refuge for dad, they can be turned into great spaces for the whole family to enjoy. The entrants to the Shed of the Year contest, demonstrate what a shed can become with the help of some imagination and materials, such as Sterling OSB, which is perfect for building sheds and adding interesting extensions to existing sheds.

Sheds can become anything from a play room for young kids or a sleep-over space for teens, to a bar or entertaining space for mum and dad, a gym or a home office. If you have a hobby that you need peace and quiet for, a shed can be transformed into a calm and inspiring space. If, on the other hand, you want to practice the drums or listen to loud music - a shed is also the perfect solution with the addition of some sound insulation!

Take a look here for more inspiration on how you can use Sterling OSB on your home improvement projects.