McDonald's embraces sustainable wood panels
Published on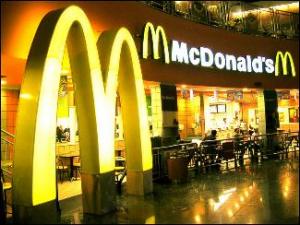 McDonald's has embraced sustainability in the construction of its largest ever restaurant in the Olympic Village in London's Stratford.

The site is to be open for just six weeks and has been constructed using sustainable materials such as timber panels and decking that can be dismantled and re-used after the event is over.

The idea was that the restaurant was quick and easy to construct, thanks to the fact that it used prefabricated timber panels, and that 75 per cent of it would be re-usable or recyclable. Sustainable panel products such as Sterling OSB are ideal for these kinds of structures as they are made entirely from wood sourced from sustainably managed forests. McDonald's CEO in the UK, Jill McDonald, explained that sustainability was at the centre of their work on the Olympic park, London 2012 is set to be the most sustainable Games and this ambition inspired us not only to fulfil our role as official restaurant in the catering operation behind the event, but also to bind sustainability into the heart of our state-of-the-art Olympic Park restaurants."

The restaurant is expected to serve up to 1,200 people per hour over the busiest times, with a total of 50,000 Big Macs and 180,000 portions of fries being sold over the event.

For more information on Sterling OSB material and its uses, take a look here.