FSC to begin scientifically testing timber and paper
Published on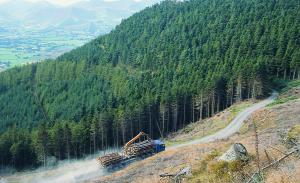 The Forestry Stewardship Council (FSC) has stated that scientific testing will help to further legitimise its accreditation.
The FSC, which certifies that wood is from sustainable sources, is to begin testing timber to assure that it is from legitimate sources before being awarded accreditation under the FSC's mark.
The organisation already has several quality assurance measures in place, but it is to begin wood and paper scientific testing to enhance this process by the end of the year.
The testing is particularly necessary when testing products that are purchased by the FSC from sources in both Europe and North America. The FSC explained, "Early results from testing paper and panel products has shown that testing can provide strong supporting evidence around claims being made on FSC products."
"FSC is confident that by using the latest wood and fibre science it can improve quality assurance at an affordable cost," it added.
The science testing is part of an ongoing process by the FSC to research how other scientific methods can be used to further safeguard the legitimacy of the FSC quality assurance mark.
Norbord's wood panel products, such as
Sterling OSB
and
Caberwood
are made from FSC-certified sources. To find out more about Norbord's sustainable credentials, click
here.