Community timber recycling project proving a success
Published on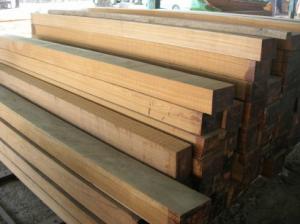 Figures show that the network of community wood recycling projects all over the UK have defied the recession to earn more than £1 million in collection fees since 2009.
Some 7,000 tonnes in weight of timber has been collected under the National Community Wood Recycling Project scheme. This timber would have otherwise gone to landfill.
In the process, the schemes are thought to have created some 50 permanent jobs, as well as providing volunteer opportunities for disadvantaged people.
The projects are each self-supporting from a financial point of view and help to increase the amount of waste timber being recycled into products like chipboard and MDF, which can be used in the construction of environmentally responsible buildings. Indeed, brands like Caberboard and
Contiboard
can use up 80 per cent recycled material in their manufacture.
The recycling of used timber reduces the needed to fell virgin timber and also reduces the impact of processing and transportation when the recycled timber is used locally.
The managing director of the NCWRP, Richard Mehmed, said, "I am delighted that the building industry has shown its support for green community enterprise by taking us to this important milestone."