Buckingham Palace replica built out of MDF
Published on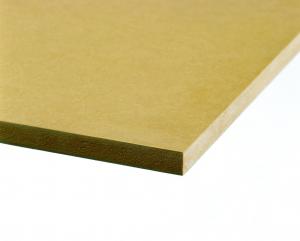 A family from West Lothian is marking their daughter's reign as Fair Queen at her town's annual festival by building a 35ft replica of the Buckingham Palace façade out of timber and MDF.
James and Janet Bell of Bo'ness brought in a team of builders to construct a replica of the famous landmark to mark the Spirit of London theme of the event. Their 11-year-old daughter, Nicole, was voted Fair Queen by the other pupils a her school and her parents quickly set about raising money to pay for the replica to be built and dresses to be made for the festival.
The replica took 80 sheets of MDF and 500 metres of timber to build. The construction was carried out in a nearby barn and the replica was then moved by crane to the site of the Bell family's home in time for the festival.
MDF products like
Caberwood
are perfect for this type of job as it is lightweight and sustainable.
James Bell thanks the rest of the community for supporting the idea: "It's taken a lot of work and planning, but we're happy with the result. We've had so much help, we can't thank folk enough."